Lázaro "The Freak" Suárez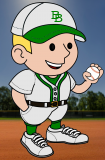 #96

- Lázaro Suárez [ID #150413] Cincinnati Stormtroopers P
Home Town: San Cristóbal, Dominican Republic School: none Drafted: 2031, Round #3
Veteran (16 years with club)
Bats (R) Throws (R) Positions: P
Attributes
Pitching [Form: Hot]
Defense
Age: 34
Velocity:
8
Fielding:
9
Height: 5' 10"
Change of Speeds:
18
Range:
12
Weight: 180
Movement:
17
Arm:
15
Experience: 10 years
Control:
10
Skill Index:
103
Salary: $1.05M
Stamina:
15
Potential:
13
Pitch Repertoire: Fastball, Curveball, Changeup
Scouting Report: His curveball can be exceptional. He will have the stamina to be a starting pitcher. He is getting to the age where his skills may decline quickly.
| Year | Team | LL | | G | W | L | S | BS | H | IP | | H | R | ER | BB | HB | K | HR | GS | CG | SHO | QS | ERA | FIP | BAA | VLHB | VRHB | WHIP | ST% | GB/FB | RS | WP | POTG | Age | SI | Salary |
| --- | --- | --- | --- | --- | --- | --- | --- | --- | --- | --- | --- | --- | --- | --- | --- | --- | --- | --- | --- | --- | --- | --- | --- | --- | --- | --- | --- | --- | --- | --- | --- | --- | --- | --- | --- | --- |
| 2038 | CIN | 5 | | 28 | 5 | 6 | 2 | 0 | 0 | 66 | ⅔ | 64 | 46 | 38 | 28 | 1 | 32 | 7 | 0 | 0 | 0 | 0 | 5.13 | 4.77 | .252 | .256 | .248 | 1.395 | 58.6 | 1.15 | - | 2 | 1 | 24 | 80 | $0.20M |
| 2039 | CIN | 6 | | 32 | 10 | 12 | 0 | 0 | 0 | 178 | ⅓ | 191 | 110 | 93 | 89 | 11 | 93 | 15 | 32 | 1 | 0 | 15 | 4.69 | 4.80 | .272 | .260 | .286 | 1.632 | 60.3 | 1.46 | 5.50 | 9 | 2 | 25 | 92 | $0.50M |
| 2040 | CIN | 6 | | 30 | 12 | 10 | 0 | 0 | 0 | 201 | ⅔ | 187 | 104 | 86 | 99 | 10 | 126 | 17 | 30 | 3 | 0 | 14 | 3.84 | 4.54 | .240 | .237 | .245 | 1.468 | 61.4 | 1.41 | 5.03 | 7 | 6 | 26 | 104 | $0.50M |
| 2041 | CIN | 6 | | 30 | 16 | 6 | 0 | 0 | 0 | 207 | | 163 | 64 | 55 | 92 | 7 | 93 | 11 | 30 | 1 | 1 | 23 | 2.39 | 4.33 | .214 | .234 | .191 | 1.266 | 60.2 | 1.32 | 4.47 | 5 | 10 | 27 | 105 | $1.25M |
| 2042 | CIN | 6 | | 31 | 10 | 7 | 0 | 0 | 0 | 190 | ⅔ | 173 | 103 | 92 | 109 | 5 | 107 | 16 | 31 | 2 | 1 | 14 | 4.34 | 4.85 | .238 | .259 | .213 | 1.505 | 58.7 | 1.36 | 5.84 | 12 | 7 | 28 | 105 | $1.85M |
| 2043 | CIN | 5 | | 31 | 6 | 16 | 0 | 0 | 0 | 177 | ⅔ | 165 | 89 | 83 | 81 | 6 | 96 | 13 | 31 | 2 | 0 | 19 | 4.20 | 4.42 | .241 | .260 | .217 | 1.418 | 60.1 | 1.54 | 3.45 | 8 | 6 | 29 | 105 | $1.85M |
| 2044 | CIN | 6 | | 31 | 12 | 8 | 0 | 0 | 0 | 207 | ⅔ | 184 | 89 | 74 | 82 | 4 | 127 | 19 | 31 | 0 | 0 | 20 | 3.21 | 4.27 | .236 | .232 | .241 | 1.300 | 61.1 | 1.20 | 5.06 | 6 | 8 | 30 | 105 | $1.90M |
| 2045 | CIN | 6 | | 31 | 5 | 13 | 0 | 0 | 0 | 180 | ⅔ | 165 | 104 | 90 | 84 | 6 | 103 | 16 | 31 | 0 | 0 | 17 | 4.48 | 4.57 | .238 | .263 | .203 | 1.411 | 60.3 | 1.39 | 4.52 | 9 | 1 | 31 | 106 | $1.60M |
| 2046 | CIN | 6 | | 25 | 6 | 6 | 1 | 0 | 0 | 111 | ⅔ | 89 | 53 | 43 | 58 | 1 | 57 | 7 | 12 | 2 | 2 | 7 | 3.47 | 4.40 | .217 | .244 | .162 | 1.325 | 58.8 | 1.33 | 3.83 | 4 | 3 | 32 | 106 | $1.35M |
| 2047 | CIN | 6 | | 34 | 13 | 9 | 0 | 0 | 0 | 201 | ⅓ | 183 | 100 | 94 | 79 | 10 | 89 | 19 | 34 | 3 | 3 | 16 | 4.20 | 4.77 | .240 | .265 | .212 | 1.351 | 59.7 | 1.38 | 5.26 | 6 | 8 | 33 | 104 | $1.20M |
| 2048 | CIN | 6 | | 29 | 8 | 11 | 0 | 0 | 0 | 158 | | 192 | 93 | 85 | 69 | 5 | 72 | 18 | 29 | 0 | 0 | 11 | 4.84 | 5.00 | .300 | .289 | .316 | 1.684 | 59.8 | 1.35 | 3.76 | 10 | 2 | 34 | 103 | $1.05M |
| Total | | | | 332 | 103 | 104 | 3 | 0 | 0 | 1881 | ⅓ | 1756 | 955 | 833 | 870 | 66 | 995 | 158 | 291 | 14 | 7 | 156 | 3.98 | 4.60 | .244 | .254 | .231 | 1.431 | 60.0 | 1.36 | 4.74 | 78 | 54 | - | - | - |
| Year | Team | | P | % | C | % | 1B | % | 2B | % | 3B | % | SS | % | OF | % | LF | % | CF | % | RF | % | DH | CS% | PB | DP | OA | E | FP |
| --- | --- | --- | --- | --- | --- | --- | --- | --- | --- | --- | --- | --- | --- | --- | --- | --- | --- | --- | --- | --- | --- | --- | --- | --- | --- | --- | --- | --- | --- |
| 2038 | CIN | | 28 | 1.000 | 0 | .000 | 0 | .000 | 0 | .000 | 0 | .000 | 0 | .000 | 0 | .000 | 0 | .000 | 0 | .000 | 0 | .000 | 0 | 0% | 0 | 3 | 0 | 0 | 1.000 |
| 2039 | CIN | | 32 | .943 | 0 | .000 | 0 | .000 | 0 | .000 | 0 | .000 | 0 | .000 | 0 | .000 | 0 | .000 | 0 | .000 | 0 | .000 | 0 | 0% | 0 | 2 | 0 | 2 | .943 |
| 2040 | CIN | | 30 | .970 | 0 | .000 | 0 | .000 | 0 | .000 | 0 | .000 | 0 | .000 | 0 | .000 | 0 | .000 | 0 | .000 | 0 | .000 | 0 | 0% | 0 | 2 | 0 | 1 | .970 |
| 2041 | CIN | | 30 | 1.000 | 0 | .000 | 0 | .000 | 0 | .000 | 0 | .000 | 0 | .000 | 0 | .000 | 0 | .000 | 0 | .000 | 0 | .000 | 0 | 0% | 0 | 2 | 0 | 0 | 1.000 |
| 2042 | CIN | | 31 | .938 | 0 | .000 | 0 | .000 | 0 | .000 | 0 | .000 | 0 | .000 | 0 | .000 | 0 | .000 | 0 | .000 | 0 | .000 | 0 | 0% | 0 | 3 | 0 | 2 | .938 |
| 2043 | CIN | | 31 | .953 | 0 | .000 | 0 | .000 | 0 | .000 | 0 | .000 | 0 | .000 | 0 | .000 | 0 | .000 | 0 | .000 | 0 | .000 | 0 | 0% | 0 | 4 | 0 | 2 | .953 |
| 2044 | CIN | | 31 | .969 | 0 | .000 | 0 | .000 | 0 | .000 | 0 | .000 | 0 | .000 | 0 | .000 | 0 | .000 | 0 | .000 | 0 | .000 | 0 | 0% | 0 | 2 | 0 | 1 | .969 |
| 2045 | CIN | | 31 | 1.000 | 0 | .000 | 0 | .000 | 0 | .000 | 0 | .000 | 0 | .000 | 0 | .000 | 0 | .000 | 0 | .000 | 0 | .000 | 0 | 0% | 0 | 2 | 0 | 0 | 1.000 |
| 2046 | CIN | | 25 | .913 | 0 | .000 | 0 | .000 | 0 | .000 | 0 | .000 | 0 | .000 | 0 | .000 | 0 | .000 | 0 | .000 | 0 | .000 | 0 | 0% | 0 | 1 | 0 | 2 | .913 |
| 2047 | CIN | | 34 | .935 | 0 | .000 | 0 | .000 | 0 | .000 | 0 | .000 | 0 | .000 | 0 | .000 | 0 | .000 | 0 | .000 | 0 | .000 | 0 | 0% | 0 | 2 | 0 | 3 | .935 |
| 2048 | CIN | | 29 | .927 | 0 | .000 | 0 | .000 | 0 | .000 | 0 | .000 | 0 | .000 | 0 | .000 | 0 | .000 | 0 | .000 | 0 | .000 | 0 | 0% | 0 | 1 | 0 | 3 | .927 |
| Total | | | 332 | .958 | 0 | .000 | 0 | .000 | 0 | .000 | 0 | .000 | 0 | .000 | 0 | .000 | 0 | .000 | 0 | .000 | 0 | .000 | 0 | 0% | 0 | 24 | 0 | 16 | .958 |
| Date | Game Date | Team From | Team To | Age | Transaction Type |
| --- | --- | --- | --- | --- | --- |
| 03/10/17 | April 10th 2031 | Draft Prospect Pool | Cincinnati Reds | 17 | Latin American Academy Signee |

Statistics/Graph Selection: