"Mr. Baseball" Martín Molina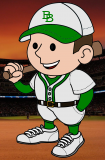 #58

- Martín Molina [ID #134128] Rancho Cucamonga Chili Peppers 2B
Birthplace: Cataño, Puerto Rico College: none Drafted: 2028, Round #1
Veteran (10 years with club)
Bats (R) Throws (R) Positions: 2B of
Attributes
Offense [Form: Very Cold]
Defense
Age: 27
Hitting:
14
Fielding:
16
Height: 5' 10"
Bat Control:
15
Range:
17
Weight: 183
Plate Discipline:
16
Arm:
8
Experience: 5 years
Power:
18
Skill Index:
119
Salary: $2.30M
Speed:
15
Potential:
14
Scouting Report: He can be a very good hitter. He can develop into a decent slugger. He has decent speed. He can be amazing in the field. He has very good overall potential. He doesn't have too much room for improvement.
| Year | Team | LL | | G | AB | R | H | 2B | 3B | HR | RBI | BB | HBP | K | SB | CS | SH | FS | SF | AVE | OBP | SLG | OPS | VLHP | VRHP | Home | Away | RISP | GB/FB | GIDP | POTG | Age | SI | Salary |
| --- | --- | --- | --- | --- | --- | --- | --- | --- | --- | --- | --- | --- | --- | --- | --- | --- | --- | --- | --- | --- | --- | --- | --- | --- | --- | --- | --- | --- | --- | --- | --- | --- | --- | --- |
| 2033 | RC | 3 | | 48 | 132 | 19 | 33 | 7 | 1 | 3 | 13 | 4 | 1 | 25 | 4 | 3 | 0 | 0 | 3 | .250 | .271 | .386 | .658 | .353 | .185 | .254 | .247 | .111 | 1.58 | 1 | 0 | 21 | 92 | $0.20M |
| 2034 | RC | 4 | | 151 | 521 | 67 | 123 | 31 | 3 | 12 | 61 | 44 | 5 | 79 | 27 | 8 | 1 | 0 | 4 | .236 | .300 | .376 | .676 | .251 | .229 | .214 | .257 | .234 | 1.88 | 17 | 5 | 22 | 101 | $0.50M |
| 2035 | RC | 4 | | 148 | 553 | 65 | 124 | 36 | 5 | 18 | 79 | 56 | 8 | 75 | 29 | 9 | 0 | 0 | 6 | .224 | .302 | .405 | .707 | .222 | .225 | .197 | .247 | .250 | 1.36 | 11 | 5 | 23 | 111 | $0.50M |
| 2036 | RC | 4 | | 155 | 610 | 93 | 161 | 53 | 7 | 22 | 101 | 65 | 3 | 96 | 20 | 13 | 1 | 0 | 9 | .264 | .333 | .482 | .815 | .310 | .242 | .258 | .269 | .268 | 1.11 | 13 | 11 | 24 | 119 | $1.60M |
| 2037 | RC | 4 | | 156 | 592 | 66 | 125 | 43 | 2 | 18 | 72 | 62 | 2 | 93 | 20 | 11 | 2 | 0 | 4 | .211 | .286 | .382 | .668 | .247 | .200 | .186 | .236 | .174 | 0.96 | 6 | 7 | 25 | 119 | $2.00M |
| 2038 | RC | 4 | | 157 | 636 | 96 | 172 | 55 | 8 | 25 | 98 | 79 | 4 | 85 | 28 | 15 | 1 | 1 | 6 | .270 | .352 | .500 | .852 | .276 | .268 | .288 | .252 | .304 | 1.12 | 8 | 16 | 26 | 119 | $2.00M |
| 2039 | RC | 3 | | 107 | 438 | 53 | 98 | 34 | 4 | 11 | 58 | 50 | 1 | 60 | 16 | 8 | 0 | 0 | 5 | .224 | .302 | .395 | .697 | .261 | .207 | .204 | .245 | .218 | 0.96 | 7 | 3 | 27 | 119 | $2.30M |
| Total | | | | 922 | 3482 | 459 | 836 | 259 | 30 | 109 | 482 | 360 | 24 | 513 | 144 | 67 | 5 | 1 | 37 | .240 | .313 | .426 | .738 | .269 | .228 | .228 | .251 | .239 | 1.20 | 63 | 47 | - | - | - |
| Year | Team | | P | % | C | % | 1B | % | 2B | % | 3B | % | SS | % | OF | % | LF | % | CF | % | RF | % | DH | CS% | PB | DP | OA | E | FP |
| --- | --- | --- | --- | --- | --- | --- | --- | --- | --- | --- | --- | --- | --- | --- | --- | --- | --- | --- | --- | --- | --- | --- | --- | --- | --- | --- | --- | --- | --- |
| 2033 | RC | | 0 | .000 | 0 | .000 | 0 | .000 | 0 | .000 | 0 | .000 | 0 | .000 | 29 | 1.000 | 29 | 1.000 | 0 | .000 | 0 | .000 | 19 | 0% | 0 | 0 | 0 | 0 | 1.000 |
| 2034 | RC | | 0 | .000 | 0 | .000 | 0 | .000 | 123 | .961 | 0 | .000 | 0 | .000 | 28 | .988 | 28 | .988 | 0 | .000 | 0 | .000 | 0 | 0% | 0 | 34 | 0 | 20 | .965 |
| 2035 | RC | | 0 | .000 | 0 | .000 | 0 | .000 | 148 | .980 | 0 | .000 | 0 | .000 | 0 | .000 | 0 | .000 | 0 | .000 | 0 | .000 | 0 | 0% | 0 | 45 | 0 | 12 | .980 |
| 2036 | RC | | 0 | .000 | 0 | .000 | 0 | .000 | 155 | .974 | 0 | .000 | 0 | .000 | 0 | .000 | 0 | .000 | 0 | .000 | 0 | .000 | 0 | 0% | 0 | 54 | 0 | 17 | .974 |
| 2037 | RC | | 0 | .000 | 0 | .000 | 0 | .000 | 143 | .981 | 0 | .000 | 0 | .000 | 13 | 1.000 | 13 | 1.000 | 0 | .000 | 0 | .000 | 0 | 0% | 0 | 68 | 0 | 12 | .982 |
| 2038 | RC | | 0 | .000 | 0 | .000 | 0 | .000 | 157 | .988 | 0 | .000 | 0 | .000 | 0 | .000 | 0 | .000 | 0 | .000 | 0 | .000 | 0 | 0% | 0 | 71 | 0 | 8 | .988 |
| 2039 | RC | | 0 | .000 | 0 | .000 | 0 | .000 | 107 | .994 | 0 | .000 | 0 | .000 | 0 | .000 | 0 | .000 | 0 | .000 | 0 | .000 | 0 | 0% | 0 | 54 | 0 | 3 | .994 |
| Total | | | 0 | .000 | 0 | .000 | 0 | .000 | 833 | .980 | 0 | .000 | 0 | .000 | 70 | .995 | 70 | .995 | 0 | .000 | 0 | .000 | 19 | 0% | 0 | 326 | 0 | 72 | .981 |
| Date | Game Date | Team From | Team To | Age | Transaction Type |
| --- | --- | --- | --- | --- | --- |
| 06/29/16 | January 15th 2028 | - | Belleville Chili Peppers | 16 | Latin American Academy Signee |

Statistics/Graph Selection: