David "The Machine" Payne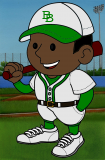 #15

- David Payne [ID #129458] Ann Arbor Wolverines P
Home Town: Waverly, Iowa School: none Drafted: 2027, Round #1 by Gilbert Lumberjacks
Veteran
Bats (R) Throws (R) Positions: P
Attributes
Pitching [Form: Very Cold]
Defense
Age: 32
Velocity:
14
Fielding:
6
Height: 6' 1"
Change of Speeds:
15
Range:
10
Weight: 204
Movement:
8
Arm:
11
Experience: 7 years
Control:
17
Skill Index:
99
Salary: $1.25M
Stamina:
15
Potential:
13
Pitch Repertoire: Fastball, Changeup, Sinker, Forkball
Scouting Report: He can be a strike out pitcher. He will be able to throw all day. He is getting to the age where his skills may decline quickly.
| Year | Team | LL | | G | W | L | S | BS | H | IP | | H | R | ER | BB | HB | K | HR | GS | CG | SHO | QS | ERA | FIP | BAA | VLHB | VRHB | WHIP | ST% | GB/FB | RS | WP | POTG | Age | SI | Salary |
| --- | --- | --- | --- | --- | --- | --- | --- | --- | --- | --- | --- | --- | --- | --- | --- | --- | --- | --- | --- | --- | --- | --- | --- | --- | --- | --- | --- | --- | --- | --- | --- | --- | --- | --- | --- | --- |
| 2033 | SC | 5 | | 32 | 10 | 7 | 0 | 0 | 0 | 160 | ⅔ | 152 | 75 | 71 | 40 | 4 | 109 | 19 | 32 | 0 | 0 | 9 | 3.98 | 4.10 | .244 | .240 | .249 | 1.220 | 65.8 | 0.93 | 5.00 | 2 | 5 | 24 | 95 | $0.20M |
| 2034 | SC | 5 | | 35 | 9 | 7 | 0 | 0 | 0 | 164 | ⅔ | 156 | 79 | 72 | 47 | 4 | 124 | 21 | 35 | 0 | 0 | 5 | 3.94 | 4.14 | .243 | .261 | .221 | 1.257 | 66.9 | 0.71 | 5.26 | 3 | 5 | 25 | 104 | $0.50M |
| 2035 | SC | 5 | | 33 | 4 | 16 | 0 | 0 | 0 | 155 | ⅔ | 159 | 85 | 76 | 38 | 2 | 124 | 24 | 33 | 0 | 0 | 10 | 4.39 | 4.28 | .256 | .267 | .243 | 1.278 | 68.3 | 0.76 | 4.33 | 0 | 3 | 26 | 104 | $0.90M |
| 2036 | SC | 5 | | 35 | 14 | 9 | 0 | 0 | 0 | 202 | ⅓ | 181 | 95 | 87 | 50 | 2 | 168 | 29 | 35 | 3 | 1 | 14 | 3.87 | 4.07 | .234 | .258 | .209 | 1.152 | 67.1 | 0.91 | 5.09 | 2 | 11 | 27 | 104 | $1.20M |
| 2037 | GIL | 5 | | 31 | 16 | 5 | 0 | 0 | 0 | 226 | ⅔ | 198 | 80 | 73 | 63 | 2 | 183 | 15 | 31 | 5 | 0 | 21 | 2.90 | 3.14 | .229 | .236 | .223 | 1.160 | 66.0 | 0.96 | 5.81 | 5 | 11 | 28 | 104 | $1.45M |
| 2038 | GIL | 4 | | 30 | 12 | 10 | 0 | 0 | 0 | 198 | ⅓ | 222 | 105 | 93 | 53 | 7 | 158 | 30 | 30 | 4 | 0 | 20 | 4.22 | 4.34 | .278 | .275 | .281 | 1.422 | 67.1 | 0.92 | 5.50 | 2 | 7 | 29 | 104 | $2.00M |
| 2039 | GIL | 4 | | 24 | 6 | 15 | 0 | 0 | 0 | 142 | ⅓ | 160 | 95 | 86 | 33 | 4 | 95 | 25 | 24 | 1 | 0 | 9 | 5.44 | 4.81 | .276 | .279 | .273 | 1.384 | 66.0 | 0.89 | 3.71 | 4 | 2 | 30 | 104 | $2.75M |
| 2040 | GIL | 4 | | 27 | 4 | 14 | 0 | 0 | 0 | 143 | | 160 | 101 | 91 | 39 | 3 | 105 | 23 | 24 | 3 | 0 | 8 | 5.73 | 4.58 | .271 | .314 | .232 | 1.413 | 65.3 | 0.78 | 4.29 | 2 | 1 | 31 | 102 | $2.10M |
| 2041 | GIL | 5 | | 0 | 0 | 0 | 0 | 0 | 0 | 0 | | 0 | 0 | 0 | 0 | 0 | 0 | 0 | 0 | 0 | 0 | 0 | - | - | .000 | .000 | .000 | - | - | - | - | 0 | 0 | 32 | 99 | $0.85M |
| 2041 | ANA | 5 | | 20 | 10 | 8 | 0 | 0 | 0 | 114 | ⅔ | 132 | 76 | 66 | 29 | 3 | 85 | 13 | 20 | 3 | 0 | 10 | 5.18 | 3.85 | .282 | .235 | .330 | 1.430 | 67.0 | 0.91 | 5.40 | 2 | 6 | 32 | 99 | $1.25M |
| Total | | | | 267 | 85 | 91 | 0 | 0 | 0 | 1508 | ⅓ | 1520 | 791 | 715 | 392 | 31 | 1151 | 199 | 264 | 19 | 1 | 106 | 4.27 | 4.10 | .255 | .262 | .247 | 1.288 | 66.6 | 0.86 | 4.96 | 22 | 51 | - | - | - |
| Year | Team | | P | % | C | % | 1B | % | 2B | % | 3B | % | SS | % | OF | % | LF | % | CF | % | RF | % | DH | CS% | PB | DP | OA | E | FP |
| --- | --- | --- | --- | --- | --- | --- | --- | --- | --- | --- | --- | --- | --- | --- | --- | --- | --- | --- | --- | --- | --- | --- | --- | --- | --- | --- | --- | --- | --- |
| 2033 | SC | | 32 | .935 | 0 | .000 | 0 | .000 | 0 | .000 | 0 | .000 | 0 | .000 | 0 | .000 | 0 | .000 | 0 | .000 | 0 | .000 | 0 | 0% | 0 | 1 | 0 | 2 | .935 |
| 2034 | SC | | 35 | .947 | 0 | .000 | 0 | .000 | 0 | .000 | 0 | .000 | 0 | .000 | 0 | .000 | 0 | .000 | 0 | .000 | 0 | .000 | 0 | 0% | 0 | 1 | 0 | 1 | .947 |
| 2035 | SC | | 33 | .958 | 0 | .000 | 0 | .000 | 0 | .000 | 0 | .000 | 0 | .000 | 0 | .000 | 0 | .000 | 0 | .000 | 0 | .000 | 0 | 0% | 0 | 0 | 0 | 1 | .958 |
| 2036 | SC | | 35 | .966 | 0 | .000 | 0 | .000 | 0 | .000 | 0 | .000 | 0 | .000 | 0 | .000 | 0 | .000 | 0 | .000 | 0 | .000 | 0 | 0% | 0 | 0 | 0 | 1 | .966 |
| 2037 | GIL | | 31 | .973 | 0 | .000 | 0 | .000 | 0 | .000 | 0 | .000 | 0 | .000 | 0 | .000 | 0 | .000 | 0 | .000 | 0 | .000 | 0 | 0% | 0 | 2 | 0 | 1 | .973 |
| 2038 | GIL | | 30 | .880 | 0 | .000 | 0 | .000 | 0 | .000 | 0 | .000 | 0 | .000 | 0 | .000 | 0 | .000 | 0 | .000 | 0 | .000 | 0 | 0% | 0 | 1 | 0 | 3 | .880 |
| 2039 | GIL | | 24 | .962 | 0 | .000 | 0 | .000 | 0 | .000 | 0 | .000 | 0 | .000 | 0 | .000 | 0 | .000 | 0 | .000 | 0 | .000 | 0 | 0% | 0 | 0 | 0 | 1 | .962 |
| 2040 | GIL | | 27 | .944 | 0 | .000 | 0 | .000 | 0 | .000 | 0 | .000 | 0 | .000 | 0 | .000 | 0 | .000 | 0 | .000 | 0 | .000 | 0 | 0% | 0 | 0 | 0 | 1 | .944 |
| 2041 | GIL | | 0 | .000 | 0 | .000 | 0 | .000 | 0 | .000 | 0 | .000 | 0 | .000 | 0 | .000 | 0 | .000 | 0 | .000 | 0 | .000 | 0 | 0% | 0 | 0 | 0 | 0 | .000 |
| 2041 | ANA | | 20 | 1.000 | 0 | .000 | 0 | .000 | 0 | .000 | 0 | .000 | 0 | .000 | 0 | .000 | 0 | .000 | 0 | .000 | 0 | .000 | 0 | 0% | 0 | 0 | 0 | 0 | 1.000 |
| Total | | | 267 | .952 | 0 | .000 | 0 | .000 | 0 | .000 | 0 | .000 | 0 | .000 | 0 | .000 | 0 | .000 | 0 | .000 | 0 | .000 | 0 | 0% | 0 | 5 | 0 | 11 | .952 |
| Date | Game Date | Team From | Team To | Age | Transaction Type |
| --- | --- | --- | --- | --- | --- |
| 04/10/16 | January 15th 2027 | Draft Prospect Pool | Santa Cruz Jaguars | 18 | High School Draftee |
| 06/07/19 | March 16th 2041 | Gilbert Lumberjacks | Free Agent Pool | 32 | Released |
| 06/10/19 | March 20th 2041 | Free Agent Pool | Ann Arbor Wolverines | 32 | Free Agent Signee |

Statistics/Graph Selection: