Elián "Big Country" Navarro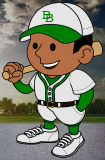 #98

- Elián Navarro [ID #117749] College Station Athletics 1B
Birthplace: Artemisa, Cuba College: none Drafted: 2024, Round #9 by Laguna Niguel Cubs
Professional (9 years with club)
Bats (L) Throws (L) Positions: 1B OF
Attributes
Offense [Form: Average]
Defense
Age: 30
Hitting:
19
Fielding:
19
Height: 6' 4"
Bat Control:
18
Range:
15
Weight: 243
Plate Discipline:
11
Arm:
15
Experience: 4 years
Power:
10
Skill Index:
122
Salary: $1.40M
Speed:
15
Potential:
15
Scouting Report: He can be a great hitter. He has decent speed. He can be amazing in the field. He is probably too old to improve much more.
| Year | Team | LL | | G | AB | R | H | 2B | 3B | HR | RBI | BB | HBP | K | SB | CS | SH | FS | SF | AVE | OBP | SLG | OPS | VLHP | VRHP | Home | Away | RISP | GB/FB | GIDP | POTG | Age | SI | Salary |
| --- | --- | --- | --- | --- | --- | --- | --- | --- | --- | --- | --- | --- | --- | --- | --- | --- | --- | --- | --- | --- | --- | --- | --- | --- | --- | --- | --- | --- | --- | --- | --- | --- | --- | --- |
| 2029 | CST | 3 | | 24 | 87 | 10 | 27 | 9 | 0 | 1 | 15 | 5 | 2 | 7 | 1 | 0 | 2 | 0 | 1 | .310 | .358 | .448 | .806 | .138 | .397 | .302 | .318 | .000 | 1.60 | 1 | 0 | 25 | 89 | $0.20M |
| 2030 | CST | 2 | | 150 | 541 | 57 | 151 | 34 | 3 | 8 | 60 | 36 | 3 | 77 | 4 | 2 | 5 | 0 | 1 | .279 | .327 | .397 | .724 | .231 | .291 | .280 | .278 | .000 | 2.02 | 8 | 3 | 26 | 98 | $0.50M |
| 2031 | CST | 2 | | 118 | 462 | 64 | 131 | 38 | 5 | 5 | 44 | 33 | 1 | 60 | 3 | 0 | 5 | 0 | 3 | .284 | .331 | .420 | .751 | .200 | .291 | .288 | .279 | .294 | 2.49 | 3 | 7 | 27 | 111 | $0.70M |
| 2032 | CST | 1 | | 148 | 502 | 78 | 139 | 33 | 5 | 3 | 50 | 31 | 1 | 71 | 1 | 1 | 2 | 0 | 2 | .277 | .319 | .380 | .700 | .240 | .286 | .262 | .293 | .264 | 2.20 | 8 | 3 | 28 | 120 | $1.25M |
| 2033 | CST | 1 | | 149 | 494 | 64 | 132 | 26 | 4 | 11 | 67 | 31 | 4 | 66 | 1 | 1 | 4 | 0 | 4 | .267 | .313 | .403 | .716 | .185 | .280 | .328 | .212 | .296 | 1.58 | 9 | 1 | 29 | 121 | $1.50M |
| 2034 | CST | 1 | | 0 | 0 | 0 | 0 | 0 | 0 | 0 | 0 | 0 | 0 | 0 | 0 | 0 | 0 | 0 | 0 | .000 | .000 | .000 | .000 | .000 | .000 | .000 | .000 | .000 | - | 0 | 0 | 30 | 122 | $1.40M |
| Total | | | | 589 | 2086 | 273 | 580 | 140 | 17 | 28 | 236 | 136 | 11 | 281 | 10 | 4 | 18 | 0 | 11 | .278 | .324 | .402 | .726 | .213 | .291 | .289 | .267 | .283 | 2.00 | 29 | 14 | - | - | - |
| Year | Team | | P | % | C | % | 1B | % | 2B | % | 3B | % | SS | % | OF | % | LF | % | CF | % | RF | % | DH | CS% | PB | DP | OA | E | FP |
| --- | --- | --- | --- | --- | --- | --- | --- | --- | --- | --- | --- | --- | --- | --- | --- | --- | --- | --- | --- | --- | --- | --- | --- | --- | --- | --- | --- | --- | --- |
| 2029 | CST | | 0 | .000 | 0 | .000 | 7 | .971 | 0 | .000 | 0 | .000 | 0 | .000 | 17 | 1.000 | 0 | .000 | 0 | .000 | 17 | 1.000 | 0 | 0% | 0 | 6 | 1 | 2 | .982 |
| 2030 | CST | | 0 | .000 | 0 | .000 | 55 | .995 | 0 | .000 | 0 | .000 | 0 | .000 | 95 | .984 | 72 | .983 | 0 | .000 | 23 | .988 | 0 | 0% | 0 | 26 | 2 | 6 | .991 |
| 2031 | CST | | 0 | .000 | 0 | .000 | 24 | .995 | 0 | .000 | 0 | .000 | 0 | .000 | 93 | .991 | 67 | .994 | 2 | .917 | 24 | 1.000 | 1 | 0% | 0 | 22 | 6 | 3 | .993 |
| 2032 | CST | | 0 | .000 | 0 | .000 | 129 | .999 | 0 | .000 | 1 | 1.000 | 0 | .000 | 11 | 1.000 | 8 | 1.000 | 1 | .000 | 2 | 1.000 | 7 | 0% | 0 | 74 | 1 | 1 | .999 |
| 2033 | CST | | 0 | .000 | 0 | .000 | 106 | 1.000 | 0 | .000 | 0 | .000 | 1 | 1.000 | 42 | 1.000 | 1 | .000 | 0 | .000 | 41 | 1.000 | 0 | 0% | 0 | 49 | 1 | 0 | 1.000 |
| 2034 | CST | | 0 | .000 | 0 | .000 | 0 | .000 | 0 | .000 | 0 | .000 | 0 | .000 | 0 | .000 | 0 | .000 | 0 | .000 | 0 | .000 | 0 | 0% | 0 | 0 | 0 | 0 | .000 |
| Total | | | 0 | .000 | 0 | .000 | 321 | .998 | 0 | .000 | 1 | 1.000 | 1 | 1.000 | 258 | .990 | 148 | .988 | 3 | .917 | 107 | .995 | 8 | 0% | 0 | 177 | 11 | 12 | .996 |

Statistics/Graph Selection: