Makisig "Mad Dog" Sumulong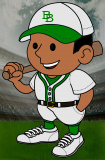 #23

- Makisig Sumulong [ID #115246] Wheeling Mountaineers P
Birthplace: Marikina, Philippines College: none Drafted: 2024, Round #4 by Pinellas Park Jaguars
Veteran (2 years with club)
Bats (L) Throws (L) Positions: P
Attributes
Pitching [Form: Very Cold]
Defense
Age: 31
Velocity:
12
Fielding:
14
Height: 6' 2"
Change of Speeds:
11
Range:
14
Weight: 210
Movement:
10
Arm:
18
Experience: 5 years
Control:
16
Skill Index:
99
Salary: $3.70M
Stamina:
12
Potential:
13
Pitch Repertoire: Fastball, Changeup, Curveball, Slider
Scouting Report: He can have a major league fastball. He will have the stamina to be a starting pitcher. He is probably too old to improve much more.
| Year | Team | LL | | G | W | L | S | BS | H | IP | | H | R | ER | BB | HB | K | HR | GS | CG | SHO | QS | ERA | FIP | BAA | VLHB | VRHB | WHIP | ST% | GB/FB | RS | WP | POTG | Age | SI | Salary |
| --- | --- | --- | --- | --- | --- | --- | --- | --- | --- | --- | --- | --- | --- | --- | --- | --- | --- | --- | --- | --- | --- | --- | --- | --- | --- | --- | --- | --- | --- | --- | --- | --- | --- | --- | --- | --- |
| 2026 | FRD | 6 | | 0 | 0 | 0 | 0 | 0 | 0 | 0 | | 0 | 0 | 0 | 0 | 0 | 0 | 0 | 0 | 0 | 0 | 0 | - | - | .000 | .000 | .000 | - | - | - | - | 0 | 0 | 21 | 56 | $0.20M |
| 2027 | FRD | 6 | | 0 | 0 | 0 | 0 | 0 | 0 | 0 | | 0 | 0 | 0 | 0 | 0 | 0 | 0 | 0 | 0 | 0 | 0 | - | - | .000 | .000 | .000 | - | - | - | - | 0 | 0 | 22 | 64 | $0.20M |
| 2028 | FRD | 6 | | 0 | 0 | 0 | 0 | 0 | 0 | 0 | | 0 | 0 | 0 | 0 | 0 | 0 | 0 | 0 | 0 | 0 | 0 | - | - | .000 | .000 | .000 | - | - | - | - | 0 | 0 | 23 | 71 | $0.20M |
| 2030 | FRD | 5 | | 24 | 1 | 1 | 2 | 0 | 1 | 53 | ⅔ | 56 | 28 | 19 | 18 | 2 | 26 | 8 | 0 | 0 | 0 | 0 | 3.19 | 5.02 | .260 | .200 | .274 | 1.416 | 61.2 | 0.93 | - | 5 | 0 | 25 | 86 | $0.20M |
| 2031 | FRD | 5 | | 30 | 6 | 2 | 0 | 2 | 3 | 56 | ⅔ | 53 | 35 | 29 | 14 | 1 | 27 | 14 | 0 | 0 | 0 | 0 | 4.61 | 6.15 | .243 | .106 | .281 | 1.200 | 66.2 | 1.09 | - | 1 | 1 | 26 | 94 | $0.50M |
| 2032 | FRD | 5 | | 19 | 2 | 1 | 0 | 0 | 1 | 37 | | 34 | 22 | 20 | 18 | 1 | 16 | 5 | 3 | 0 | 0 | 1 | 4.86 | 5.53 | .239 | .182 | .250 | 1.432 | 61.8 | 0.90 | 5.00 | 0 | 0 | 27 | 102 | $0.50M |
| 2033 | FRD | 5 | | 0 | 0 | 0 | 0 | 0 | 0 | 0 | | 0 | 0 | 0 | 0 | 0 | 0 | 0 | 0 | 0 | 0 | 0 | - | - | .000 | .000 | .000 | - | - | - | - | 0 | 0 | 28 | 102 | $0.50M |
| 2033 | WHE | 4 | | 30 | 12 | 9 | 0 | 0 | 0 | 179 | ⅔ | 189 | 92 | 77 | 41 | 1 | 89 | 25 | 30 | 0 | 0 | 17 | 3.86 | 4.62 | .265 | .208 | .277 | 1.286 | 67.5 | 0.96 | 6.20 | 2 | 3 | 28 | 102 | $0.50M |
| 2034 | WHE | 4 | | 31 | 13 | 4 | 0 | 0 | 0 | 191 | | 184 | 79 | 69 | 61 | 5 | 103 | 20 | 31 | 1 | 1 | 22 | 3.25 | 4.42 | .251 | .253 | .250 | 1.309 | 66.0 | 0.93 | 6.10 | 2 | 3 | 29 | 102 | $1.30M |
| 2035 | WHE | 4 | | 41 | 14 | 6 | 0 | 1 | 1 | 173 | | 159 | 74 | 73 | 46 | 3 | 82 | 21 | 19 | 0 | 0 | 16 | 3.80 | 4.58 | .242 | .245 | .242 | 1.202 | 65.1 | 1.03 | 5.42 | 3 | 4 | 30 | 102 | $2.45M |
| 2036 | WHE | 4 | | 26 | 3 | 2 | 0 | 3 | 0 | 73 | | 70 | 40 | 38 | 23 | 2 | 23 | 11 | 0 | 0 | 0 | 0 | 4.68 | 5.29 | .248 | .220 | .254 | 1.301 | 63.3 | 1.11 | - | 0 | 1 | 31 | 99 | $3.70M |
| Total | | | | 201 | 51 | 25 | 2 | 6 | 6 | 764 | | 745 | 370 | 325 | 221 | 15 | 366 | 104 | 83 | 1 | 1 | 56 | 3.83 | 4.81 | .252 | .218 | .259 | 1.284 | 65.3 | 0.99 | 5.94 | 13 | 12 | - | - | - |
| Year | Team | | P | % | C | % | 1B | % | 2B | % | 3B | % | SS | % | OF | % | LF | % | CF | % | RF | % | DH | CS% | PB | DP | OA | E | FP |
| --- | --- | --- | --- | --- | --- | --- | --- | --- | --- | --- | --- | --- | --- | --- | --- | --- | --- | --- | --- | --- | --- | --- | --- | --- | --- | --- | --- | --- | --- |
| 2026 | FRD | | 0 | .000 | 0 | .000 | 0 | .000 | 0 | .000 | 0 | .000 | 0 | .000 | 0 | .000 | 0 | .000 | 0 | .000 | 0 | .000 | 0 | 0% | 0 | 0 | 0 | 0 | .000 |
| 2027 | FRD | | 0 | .000 | 0 | .000 | 0 | .000 | 0 | .000 | 0 | .000 | 0 | .000 | 0 | .000 | 0 | .000 | 0 | .000 | 0 | .000 | 0 | 0% | 0 | 0 | 0 | 0 | .000 |
| 2028 | FRD | | 0 | .000 | 0 | .000 | 0 | .000 | 0 | .000 | 0 | .000 | 0 | .000 | 0 | .000 | 0 | .000 | 0 | .000 | 0 | .000 | 0 | 0% | 0 | 0 | 0 | 0 | .000 |
| 2030 | FRD | | 24 | 1.000 | 0 | .000 | 0 | .000 | 0 | .000 | 0 | .000 | 0 | .000 | 0 | .000 | 0 | .000 | 0 | .000 | 0 | .000 | 0 | 0% | 0 | 1 | 0 | 0 | 1.000 |
| 2031 | FRD | | 30 | 1.000 | 0 | .000 | 0 | .000 | 0 | .000 | 0 | .000 | 0 | .000 | 0 | .000 | 0 | .000 | 0 | .000 | 0 | .000 | 0 | 0% | 0 | 2 | 0 | 0 | 1.000 |
| 2032 | FRD | | 19 | 1.000 | 0 | .000 | 0 | .000 | 0 | .000 | 0 | .000 | 0 | .000 | 0 | .000 | 0 | .000 | 0 | .000 | 0 | .000 | 0 | 0% | 0 | 1 | 0 | 0 | 1.000 |
| 2033 | FRD | | 0 | .000 | 0 | .000 | 0 | .000 | 0 | .000 | 0 | .000 | 0 | .000 | 0 | .000 | 0 | .000 | 0 | .000 | 0 | .000 | 0 | 0% | 0 | 0 | 0 | 0 | .000 |
| 2033 | WHE | | 30 | .974 | 0 | .000 | 0 | .000 | 0 | .000 | 0 | .000 | 0 | .000 | 0 | .000 | 0 | .000 | 0 | .000 | 0 | .000 | 0 | 0% | 0 | 3 | 0 | 1 | .974 |
| 2034 | WHE | | 31 | 1.000 | 0 | .000 | 0 | .000 | 0 | .000 | 0 | .000 | 0 | .000 | 0 | .000 | 0 | .000 | 0 | .000 | 0 | .000 | 0 | 0% | 0 | 3 | 0 | 0 | 1.000 |
| 2035 | WHE | | 41 | 1.000 | 0 | .000 | 0 | .000 | 0 | .000 | 0 | .000 | 0 | .000 | 0 | .000 | 0 | .000 | 0 | .000 | 0 | .000 | 0 | 0% | 0 | 1 | 0 | 0 | 1.000 |
| 2036 | WHE | | 26 | 1.000 | 0 | .000 | 0 | .000 | 0 | .000 | 0 | .000 | 0 | .000 | 0 | .000 | 0 | .000 | 0 | .000 | 0 | .000 | 0 | 0% | 0 | 0 | 0 | 0 | 1.000 |
| Total | | | 201 | .993 | 0 | .000 | 0 | .000 | 0 | .000 | 0 | .000 | 0 | .000 | 0 | .000 | 0 | .000 | 0 | .000 | 0 | .000 | 0 | 0% | 0 | 11 | 0 | 1 | .993 |

Statistics/Graph Selection: